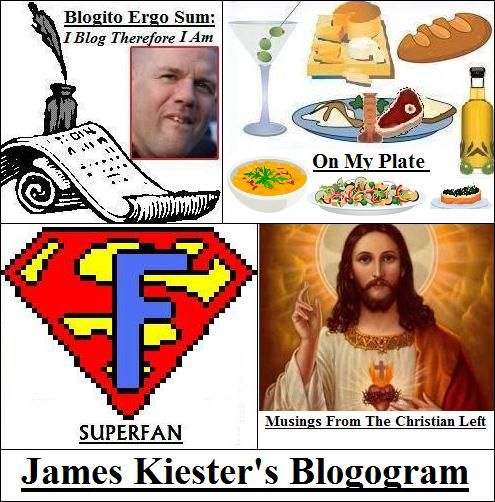 Hey There Compatriots,

Happy Reading!
Reading List
Blogito Ergo Sum: Updated - 03/18/2019
By now, we've all heard about the tragic shootings in New Zealand. Read my thoughts in, "Blogito Ergo Sum: The Christchurch Question - How Culpable Is Our President?"

---
On My Plate: Updated - 03/13/2019
I don't typically salute food companies, but such companies don't usually risk losing customers to take a moral stance. Find out what I'm talking about in, "On My Plate: The Courage Of Penzeys."

---
Super Fan: Updated - 02/28/2019
Netflix has released The Umbrella Academy based on the Dark Horse comic book. Find my $,02 in, ôSuper Fan: The Umbrella Academy Graduates To Netflix."

---
Musings From The Christian Left: Updated - 03/15/2019
This time I share my thoughts on prayer in, "Musings From The Christian Left: God Is Not A Burger King."
Support These Blogs
Support Blogito Ergo Sum:
In the wake of government sanctioned child abuse, visit My Book Store to learn the history of immigration to The United States of America. Then browse a selection of my favorite books.
---
Support On My Plate:
Recently the epicurean world was rocked by the loss of one of food's greatest ambassadors. Visit My Culinary Shop to browse a selection of Anthony Bourdain's books and some of my favorite episodes of No Reservations and Parts Unknown. Then browse a list of my favorite edible goodies.
---
Support Super Fan:
Visit my Fan Shop where you'll find a list of some of my favorite graphic novels, shows, and movies.


You are receiving this update because you emailed James via the link on his site, and/or you expressed an interest in his blog. If you'd rather not receive future updates, simply reply to this message, with the word "off" in the subject header, and do the chicken dance for three minutes around your desk.
---
Back